In memory of Edward Montgomery Worthen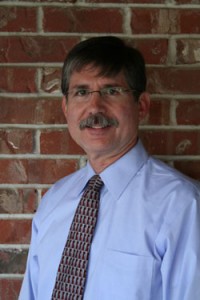 Edward Montgomery Worthen, 62, of Gig Harbor, passed away unexpectedly from a heart attack on December 4, 2016, while playing tennis. He lived an adventurous life full of generosity. He was happiest when he could do anything to make those around him happy, and his face lit up to share the joy of a funny story.
Our Eddard was born to Janet Briggs Robbin Worthen and Fredrick Richard Worthen on December 25, 1953, in Tacoma, Washington. A Christmas baby, he was especially cherished as little brother and "the baby" of the family. He grew up in the family home on Gravelly Lake until 1962 when his dad came home from his civil engineering job and said, "Janet, how about moving to Somalia?" After consulting the atlas to locate this foreign land, the Worthens set off across the globe to the first of many overseas postings with USAID and later Parsons Engineering. In Somalia, they had two pet cheetahs, Chirp and Bridget, whom they "took for a walk" by tying a toy to the back of the Land Rover and racing across the desert as the cheetahs chased after.
From Somalia, they moved to Vietnam, Thailand, and Guatemala. The Worthens returned to Gravelly Lake for Ed to attend Lakes High School. There, while riding the ski bus to Crystal Mountain, he met the girl of his dreams, Connie Hayden. Ed and Connie went to college at Washington State University where they both became devoted Cougs. He spent summers inspecting highway bridges across Washington State and pipeline welds on the North Slope. He double-majored in pre-med and materials science before he was accepted early to the Doctor of Optometry program at Pacific University. He married the love of his life, Connie, on October 22, 1977, on a beautiful fall day at the Fort Lewis Chapel, and became an adoring husband. After graduation in 1981, Dr. Worthen joined the Gig Harbor Vision Center practice and took special care of his many patients. His practice thrives today, 35 years later, and he truly cared deeply for each one of his patients.
He became a dedicated and infinitely-patient daddy to Diana in 1984 and David in 1987. He loved every minute of passing on his joy of living to his children. Throughout, he devoted his life to service; with Rotary Club, Volunteer Optometric Service to Humanity, Girl Scouts, and Peninsula Schools Education Foundation, but he was never too busy to enjoy and help out his family, friends, and optometry practice.
He loved adventures, outdoors, and around the world – climbing Cascade volcanoes and even Mount Kilimanjaro; razor clam digging at the coast; paddling, sailing, and rowing a Willits canoe; hiking to waterfalls; flying a Cessna in the San Juans; pheasant hunting with beloved dogs Tally and Jasper; downhill skiing; slalom waterskiing; cross-country skiing; spotting shooting stars during meteor showers in the middle of the night; playing tennis; pressing apple cider; wine tasting; snorkeling and scuba diving; and taking VOSH service trips and family "outings" throughout Latin America, Asia, Europe, and Africa. He thrilled the youngsters who called him Uncle Ed by taking the time to teach his amazing camping and marshmallow roasting skills.
He never turned down a challenging household or yard project, no matter how big or small. There was also nothing too big or small that he did not collect! His life was full of treasures and people that he treasured.
He is survived by his wife Connie; daughter Diana (Cody Berne) of Portland; son David (Ali Gillespie) of Seattle; and sisters Helen (Jack) Jones of Des Moines, and Kathy (Bill) Heinecke of Bangkok, Thailand. He was Uncle Ed to Tanya (Brian) Fulton of Oakville, Ontario; Brian (Lynn) Kling of San Jose, California; John "Bangk" (Sherry) Heinecke of Bangkok, Thailand; David (Joy) Heinecke of Portland, Oregon; and ten grand -nieces and nephews. Many dear friends across the Northwest and around the world will miss him terribly.
He had the biggest, most giving heart, and he gave it all away to everyone he loved.
Services were held at Mountain View Funeral Home in Lakewood on Saturday, December 17. In lieu of flowers, please send donations to Gig Harbor Rotary Exchange Program, Mount Rainier National Park Associates, or your favorite local charity.